Describe your business in 5 seconds or less. 
Here's your chance to make your customer's first impression of your business really count. Want to feel polished and cohesive? Now's the perfect time to tackle it.
DOWNLOAD OUR *FREE* BRANDED BIO RECIPE
Mad-libs style. Create a high impact 2-sentence bio to use everywhere. Stay cohesive on social media bios, websites, networking, and more!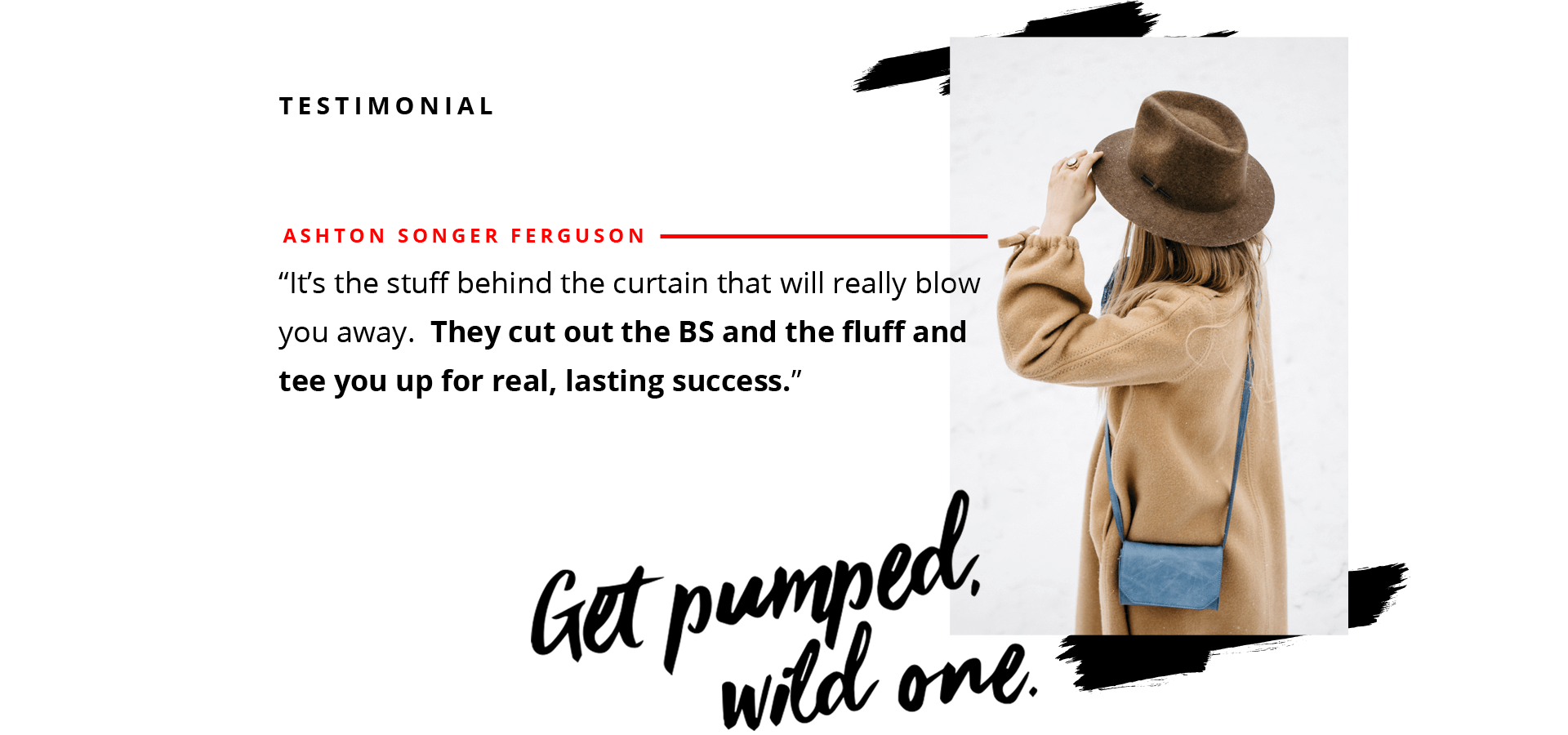 A free mad-libs style PDF that builds your bio.
Grab a copy of our free PDF and get to work writing the perfect bio and elevator pitch. Finally answer the question of, "So, tell me what your business does?" Have the perfect, high value reply that you can use everywhere! 
Tired of writing and re-writing your business bio?
Does every platform have a different business description on it?
Not sure what to say to really entice people?
Want to make a great first impression on and offline?
It's time to have more a more cohesive way to describe how amazing you are.
Grab our free Branded Bio Recipe PDF and easily create something you're really proud of. 
We know you have it in you, Honorary Wildcat.
What's in the PDF?
Quick hitting advice to build your best bio
Easy, fill-in-the-blank style recipe
A sample of Wildcat Echo's own filled out bio
Where can I use my new bio? 
Confidently answer "So, what does your business do?"
Business cards for networking, remind them you're great!
Use your bio on all social media profiles
Websites: About Me, Landing Pages, and more!
Anywhere your first impression really counts

DESCRIBE YOUR BUSINESS IN ONE SENTENCE
Grab our Branded Bio Recipe
Stay consistent across social media bios, website messages, networking, and elevator pitches. PLUS! Finally answer "Tell me about your business." in five seconds or less.