Animal Action Rescue saw the public struggling to interact with them in positive ways. Marketing was hard, and their brand wasn't helping. As a non-profit who relies on engagement, it was time to craft a better brand system.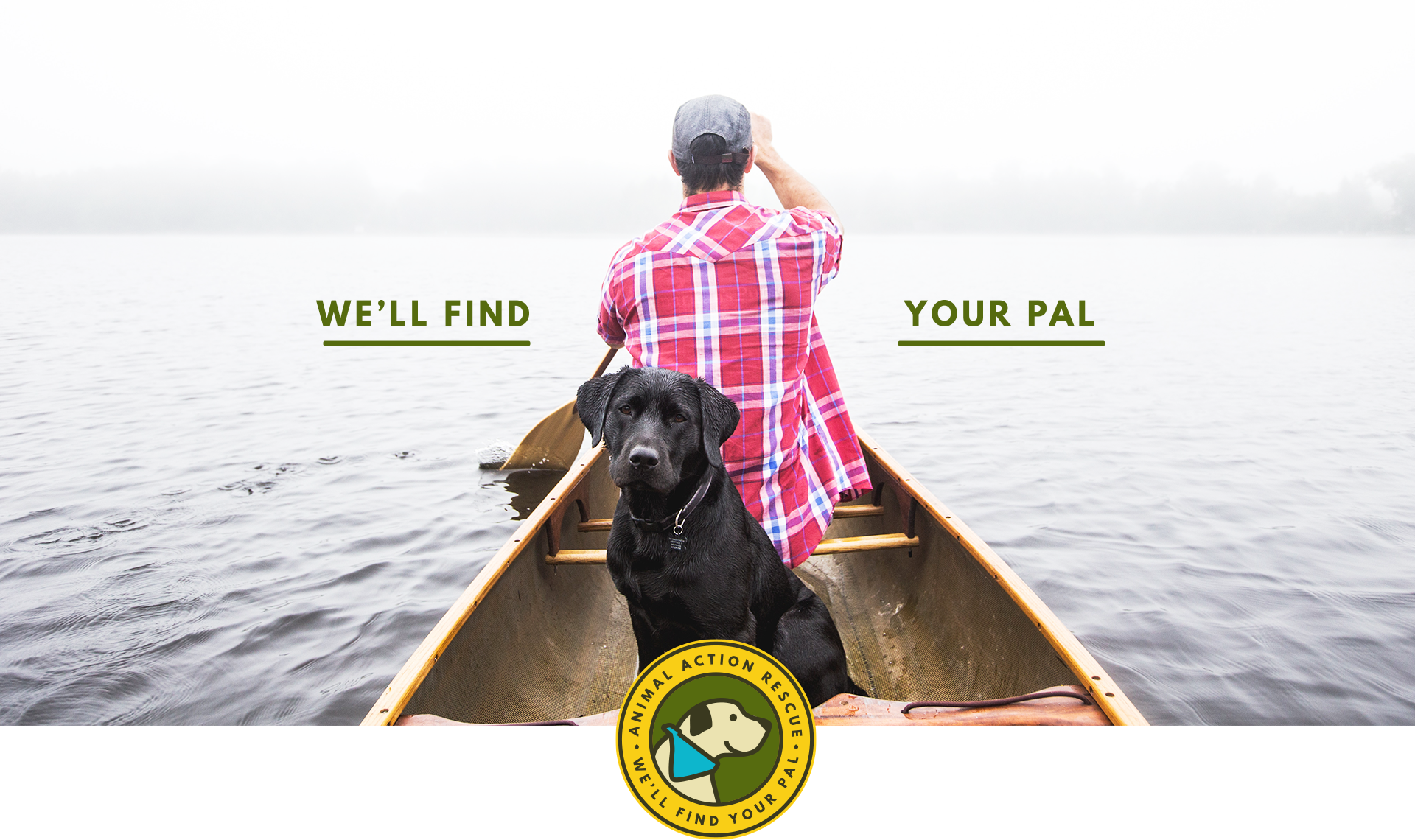 How do you get the public involved and excited about strays?
PROBLEM: Animal Action Rescue was seeing a major dip in engagement with the public. It was getting harder to find volunteers, their booth set up was looking shabby, and they felt more pitied than celebrated.
SOLUTION: By injecting both companionship and gamification into their new brand, we helped boost their overall look and feel. We built the brand to tap into the correct emotion- celebration, not pity. We gamify-ed the brand system to encourage engagement between fosters, volunteers, and the public.
By crafting a "Good Boy / Good Girl" badge system homeless fosters were instantly champions, heroes, and buddies.
Instead of feeling sorry for the homeless fosters, they're now celebrated personalities focusing on the positive, not the negative. We leveraged emotion, color, design, a printed take-away system and language to change how people view Animal Action Rescue.
System of Visual + Emotional communication
Promises, values, and focus change
Engagement program / gamification
Logo + secondary logo
Pins, patches, and stamps
Custom badge designs
Color treatment
Pattern development
Typography
Full brand environment designs
Voice and Tone change
Biz personality facelift
Direction for future development
Emotional marketing development
Booth re-design
Table + outdoor signage
T-shirt re-design
Pins + tote bag design
Fliers
Cage Pennants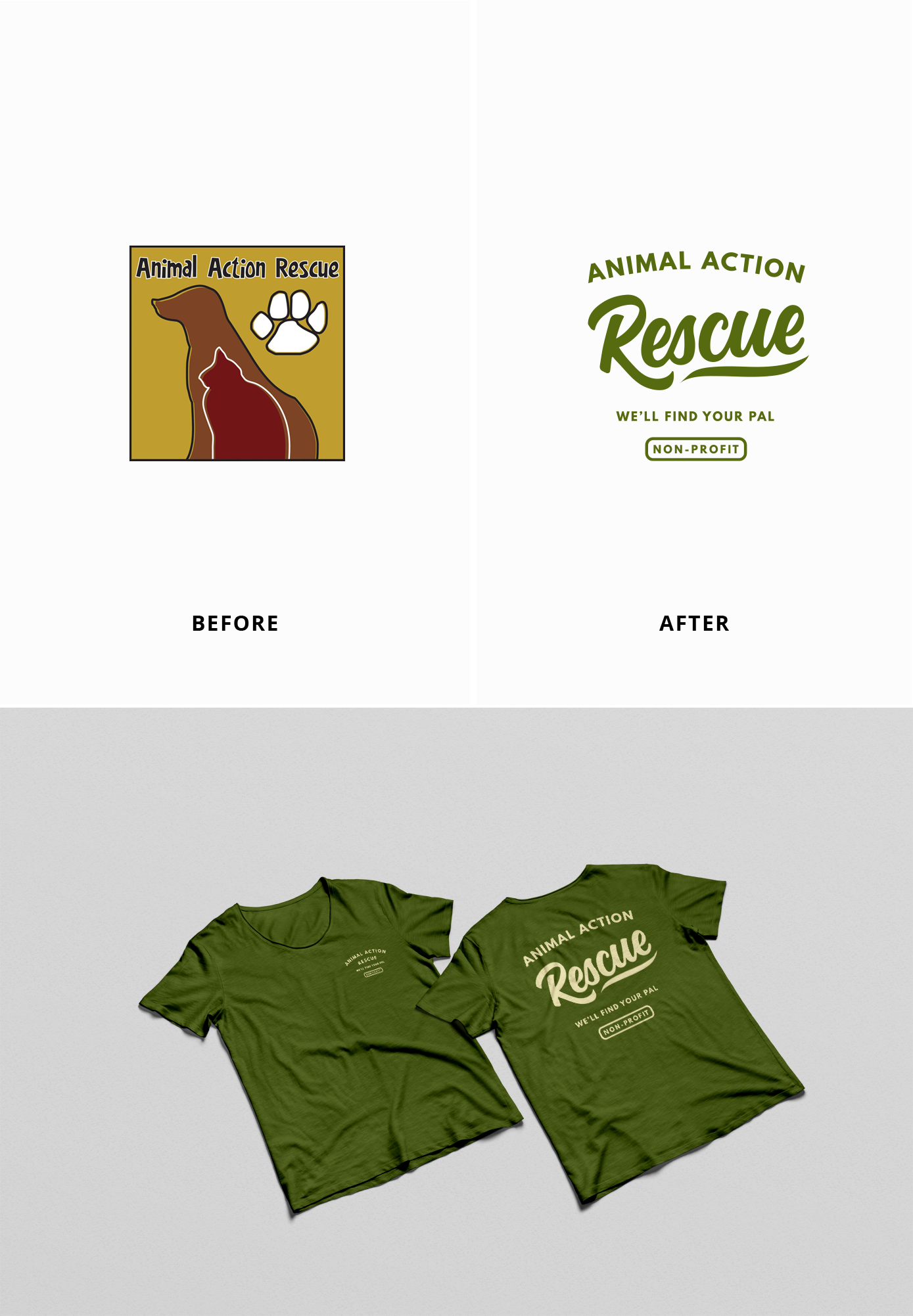 We created a feel of adventure and companionship via emotion + design.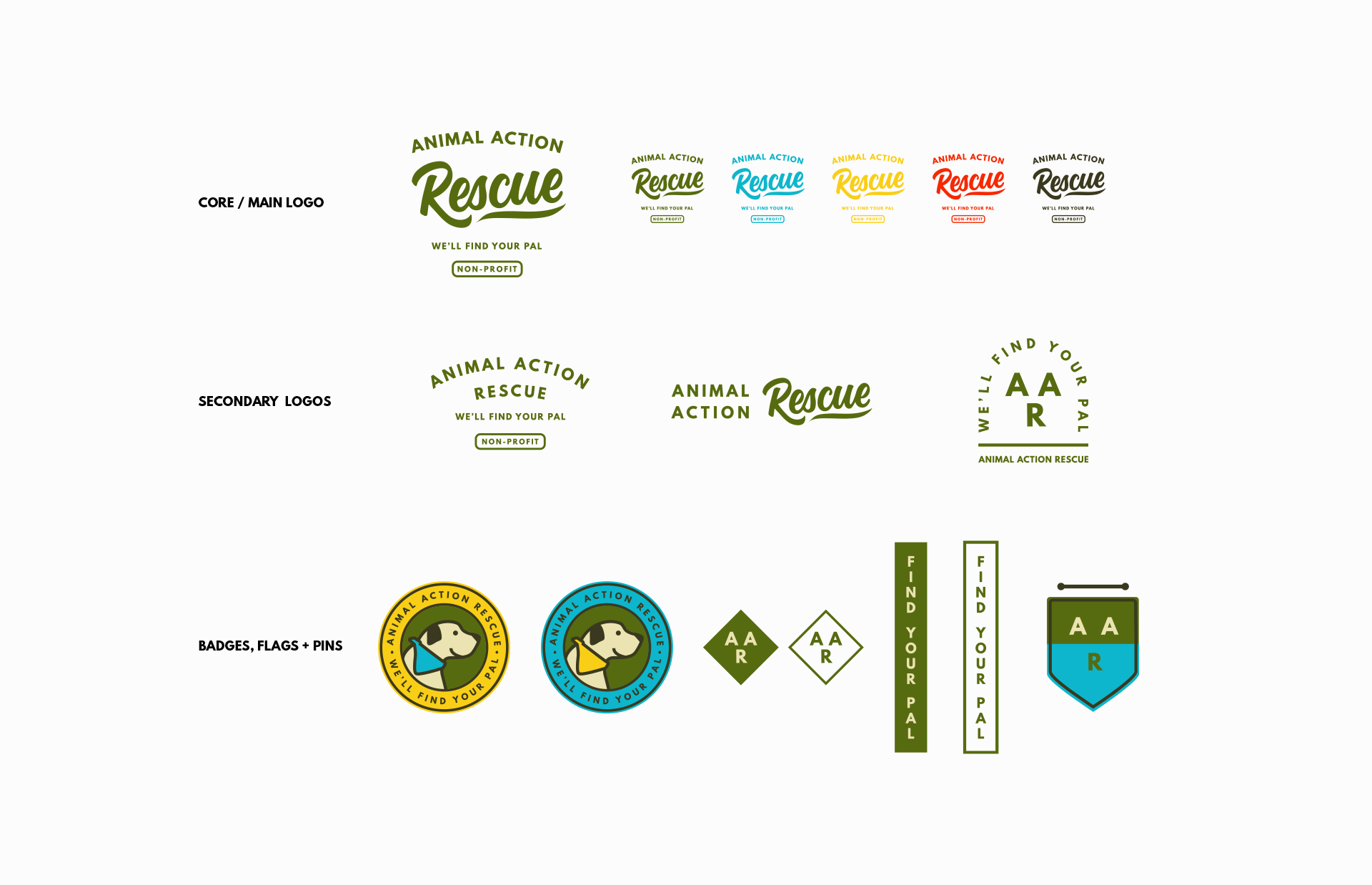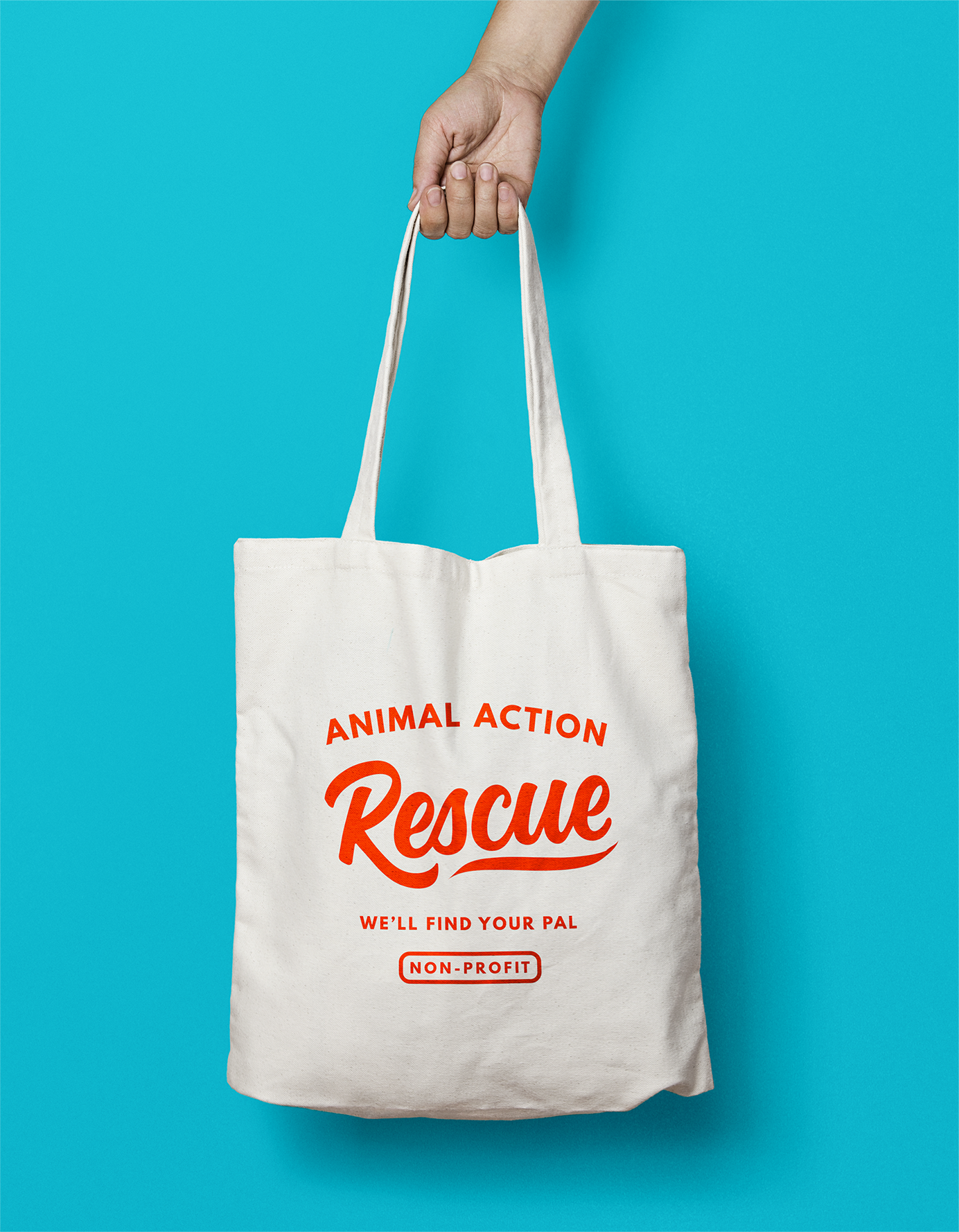 We celebrate each foster's special personality through badges. Showing off their skills helps new owners find their perfect pal.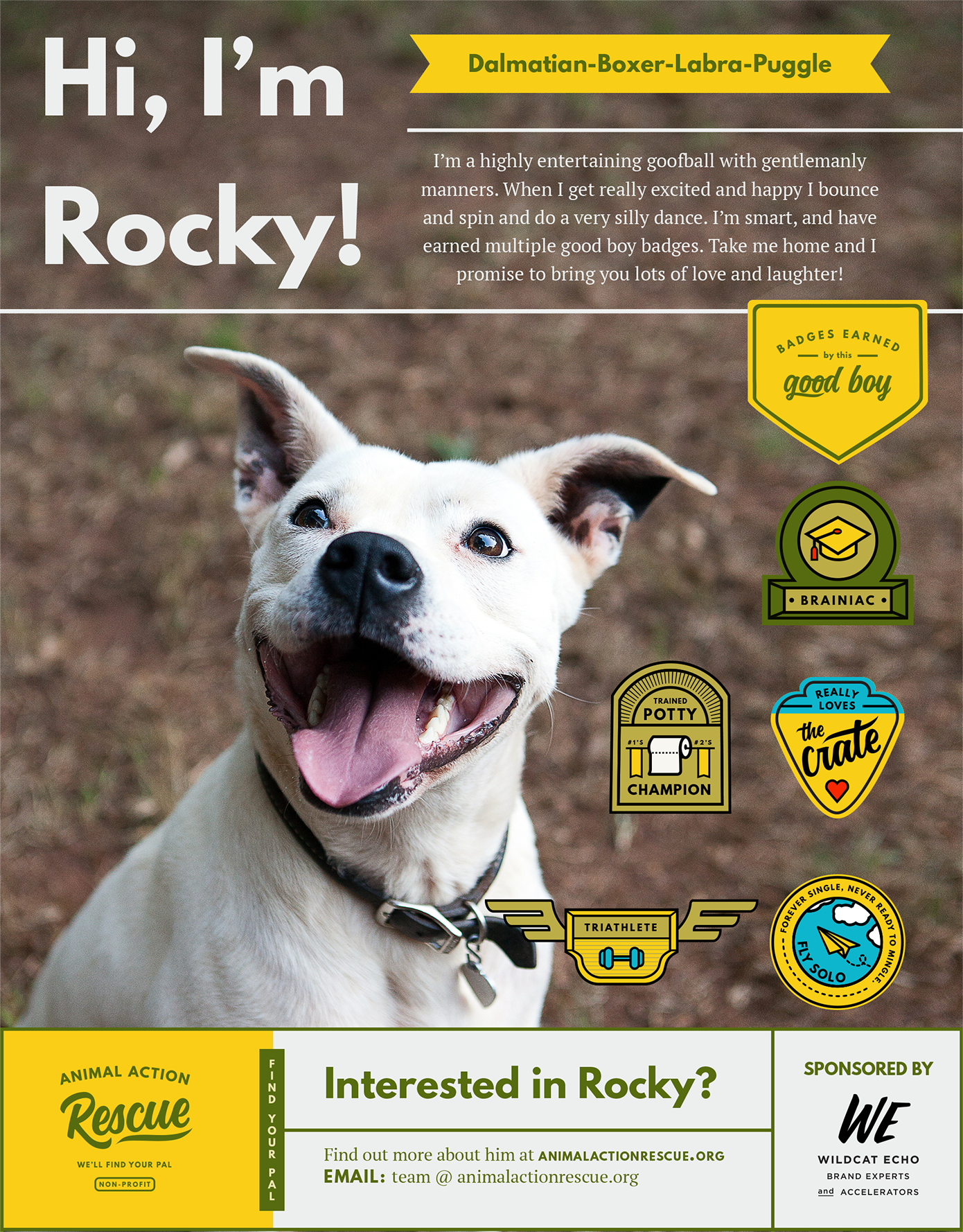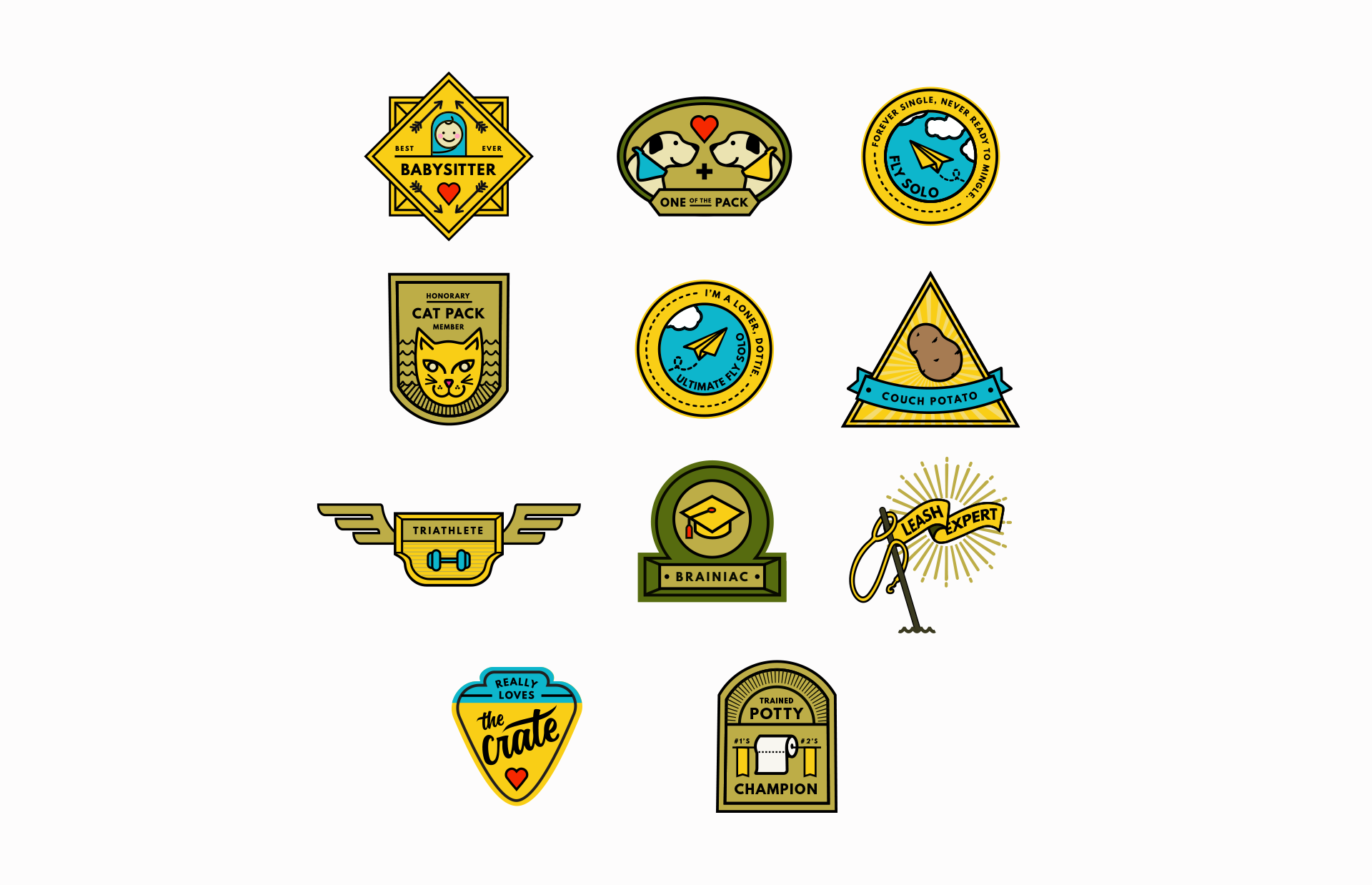 Creating a ready-to-market brand system helped encourage creativity, emotion, and connection.