A growing event company came to us with a unique problem: how do you educate a fast moving audience about a semi-complicated service without their eyes glazing over?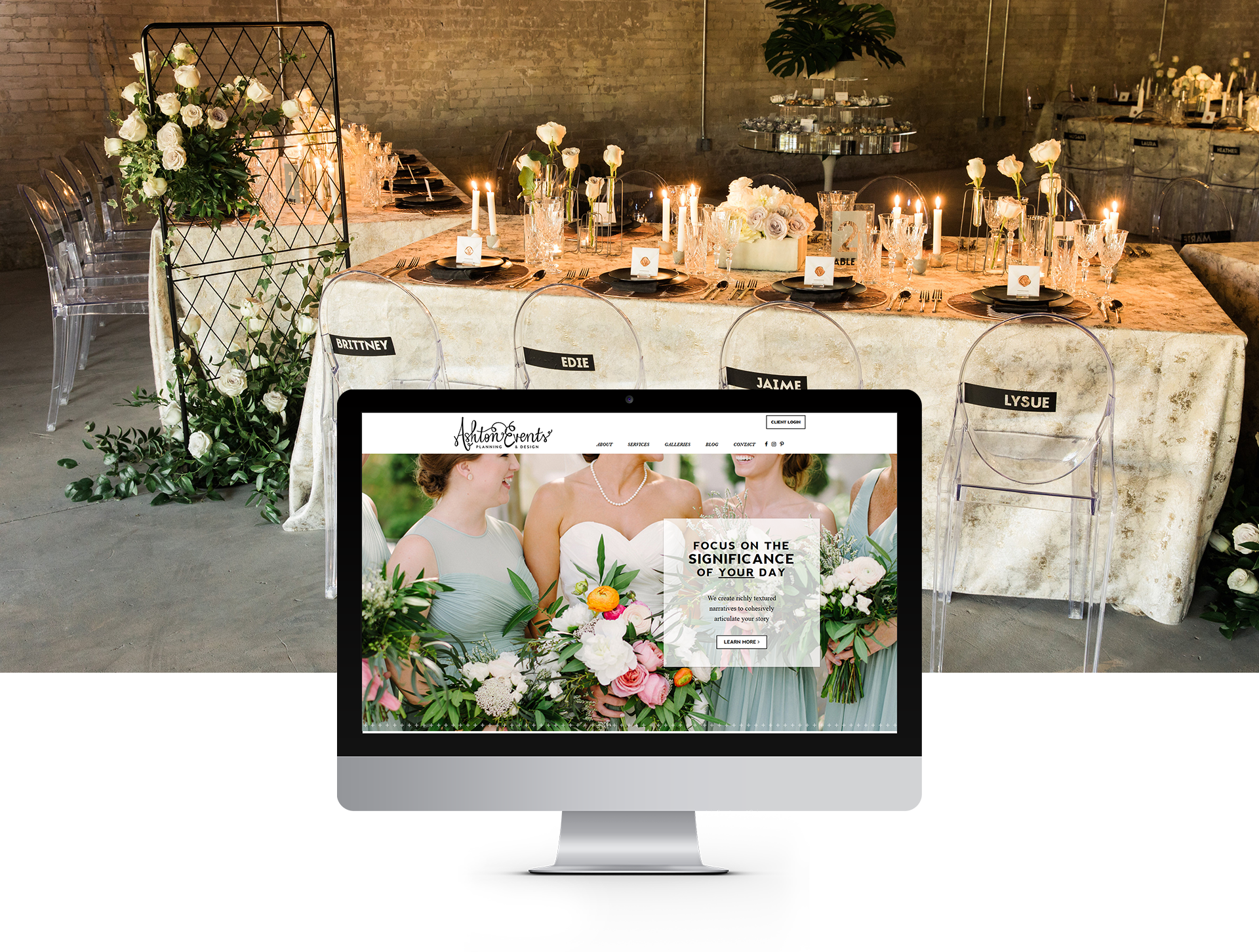 Ashton Events has a rich history of thorough, detailed service.
We were tasked with emoting their importance and process without making the website feel weighty.
We focused on developing a website that flowed seamlessly through strategically placed blocks of information that better communicated their value.
We crafted an experience focused on retaining customer attention by
– Designing important information in large, consistent callouts
– Placing custom callouts in typography design to denote steps
– Waterfalling information to keep the eye moving
As a digital experience, the website feels warm and inviting- thoughtfully organized down to the very last paragraph.
Message guidance
Value proposition development
Brand visual assessment
Website design
Website development
UI/UX development