Crazy Rumors, an all natural lip balm company in Georgia, was ready to change their brand. Our job was to help build a brand that solved multiple problems, while still feeling authentic.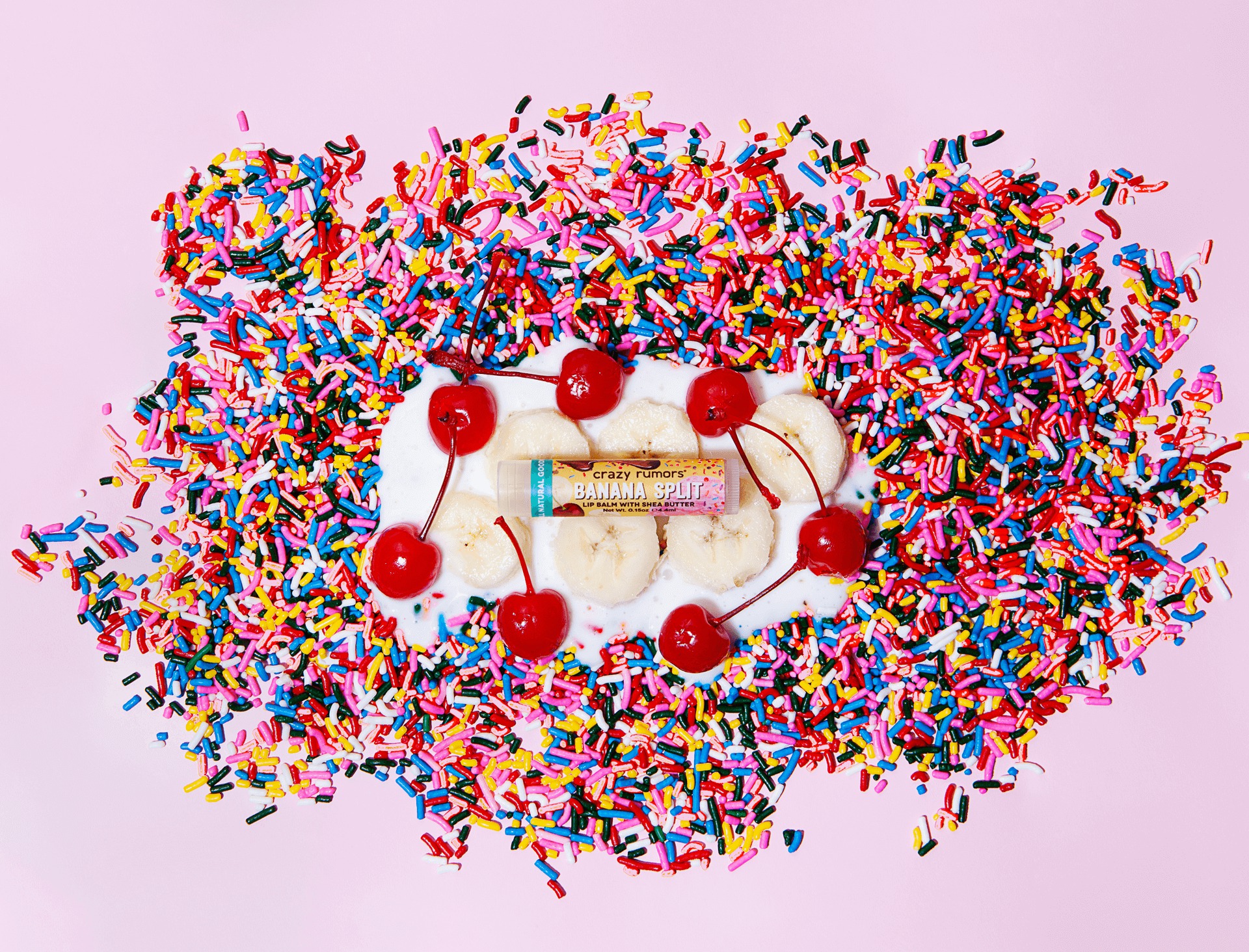 How do you create a branded style across multiple, exciting ideas?
PROBLEM: Crazy Rumors, an all natural cosmetics company, was ready for a brand and visual design change. However, they weren't entirely sure what direction they wanted to take the brand. Buzzing with ideas, they were focused on company growth, but stalled on how to accomplish it.  Their company came primed with a slew of brand promises: wind powered packaging, cruelty free cosmetics, all natural ingredients, exciting and flirty flavors. They were a mix of serious, helpful, caring, and crazy fun ideas.
With so many philosophies bursting with creativity how would they choose a solid direction for design and growth?
SOLUTION: Their biggest struggle centered on taming and organizing their ideas into a cohesive system. After immersing ourselves into their company, we determined their best course of action was to separate the "fun" from the "serious." Their company branding took on a minimalist, more permanent feeling that complimented riskier, more emotional product design. The company branding stood stable while the product visual design exploded with colors and concepts.
By adopting some compartmentalization, we were able to give Crazy Rumors a  base to work from while they channeled their exciting ideas toward their products and marketing.
To help them get started on the right path, we assisted in re-developing the label design of their core, original product line. In an environment where anything is possible, we struck the balance between a few, simple ground rules and wild freedom without sacrificing ideas.
Crafted base rules for future creativity
Built sleek branding logo & icon
Encouraged their biz persona to blossom
Focused voice and tone towards excitement
Found balance for creative label design
An easy to use design system, (hand lettering + artistic drawing + geometric shape)
Color suite of bright, radiant colors
Guidelines on typography suites for marketing
Categorized product into seasons for stronger campaigns
Set design boundaries to shape future ideas
Re-evaluated, expanded their target market
Built guidelines focused on growth
42 custom product label designs
75+ Hand illustrated art pieces for labels
Several magazine and virtual ads
Assisted prelim box / product packaging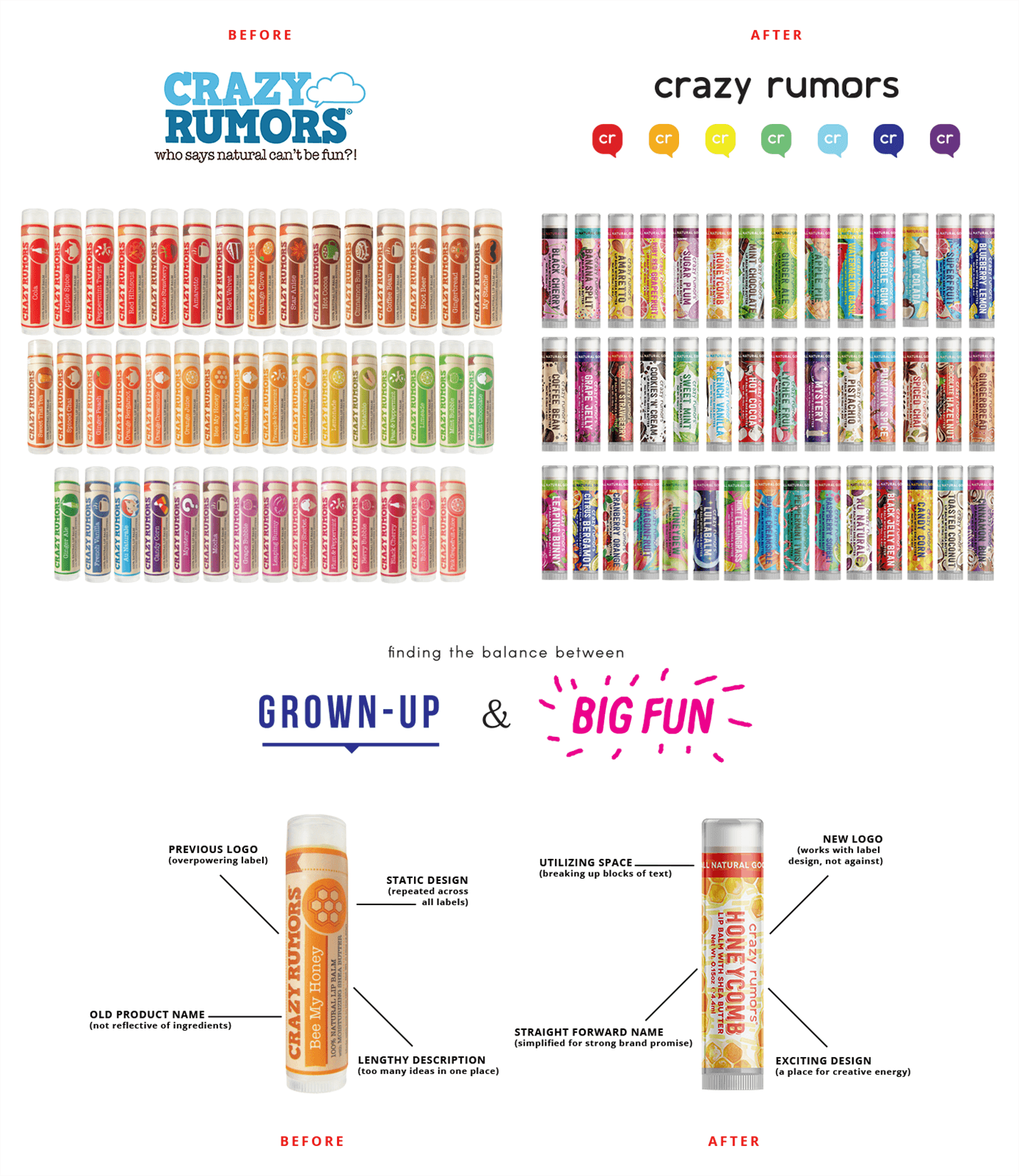 Focusing creative energy in the right direction.
Instead of being overwhelmed with possibilities, now Crazy Rumors can focus all of their creative ideas towards a real outlet. Compartmentalizing what does and does not need to change boosts productivity and fosters new ideas.