The Dark Illuminations Box is an interactive and meditative fortune telling instrument that allows you to engage in a bite size, luxe-macabre experience.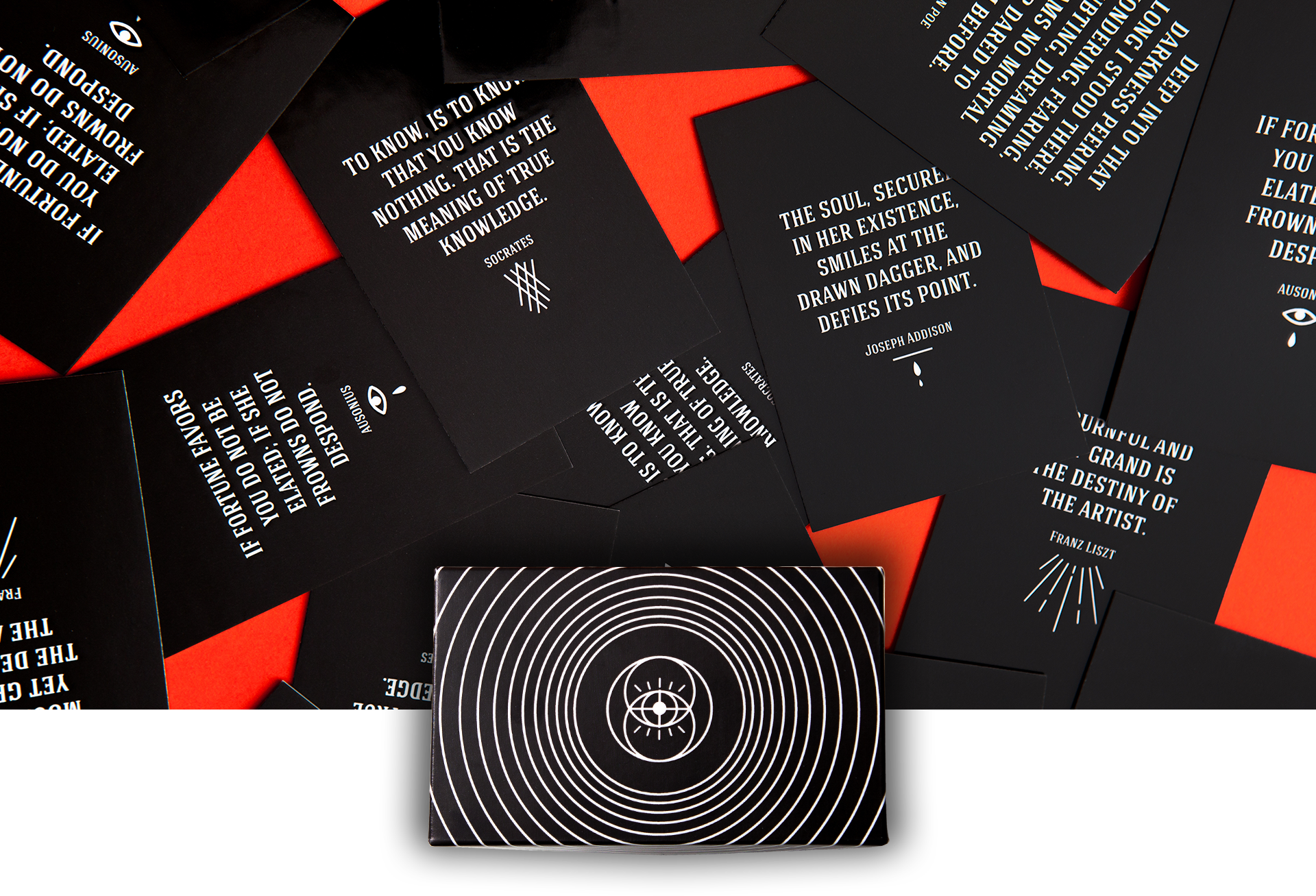 The Dark Illuminations Box exists as a tongue-in-cheek examination of "bite size luxury" experiences.
We injected a macabre tone throughout the design to spark conversation and examine the emotions surrounding the product purchases we make.
We crafted the box as a marketing piece to examine four core concepts:
– Calling attention to the nature of fleeting luxury experiences
– Evoking emotions, both positive and negative
– Using an underserved voice and tone in a funny light
– Pushing the boundaries of how design influences emotional responses
We end the experience by irrevocably destroying a card in order to spark a deeper conversation around the natural emotional attachments we make to products we purchase.
Full concept development
Quote selection
Naming
Character Illustration
Color treatment
Pattern development
Typography
Spot UV box design
Spot UV card design