Fingerprint Coffee is a niche coffee brand focused on being unapologetically themselves. We were tasked with developing communications and visuals that enhanced their emotional quality while telling their story.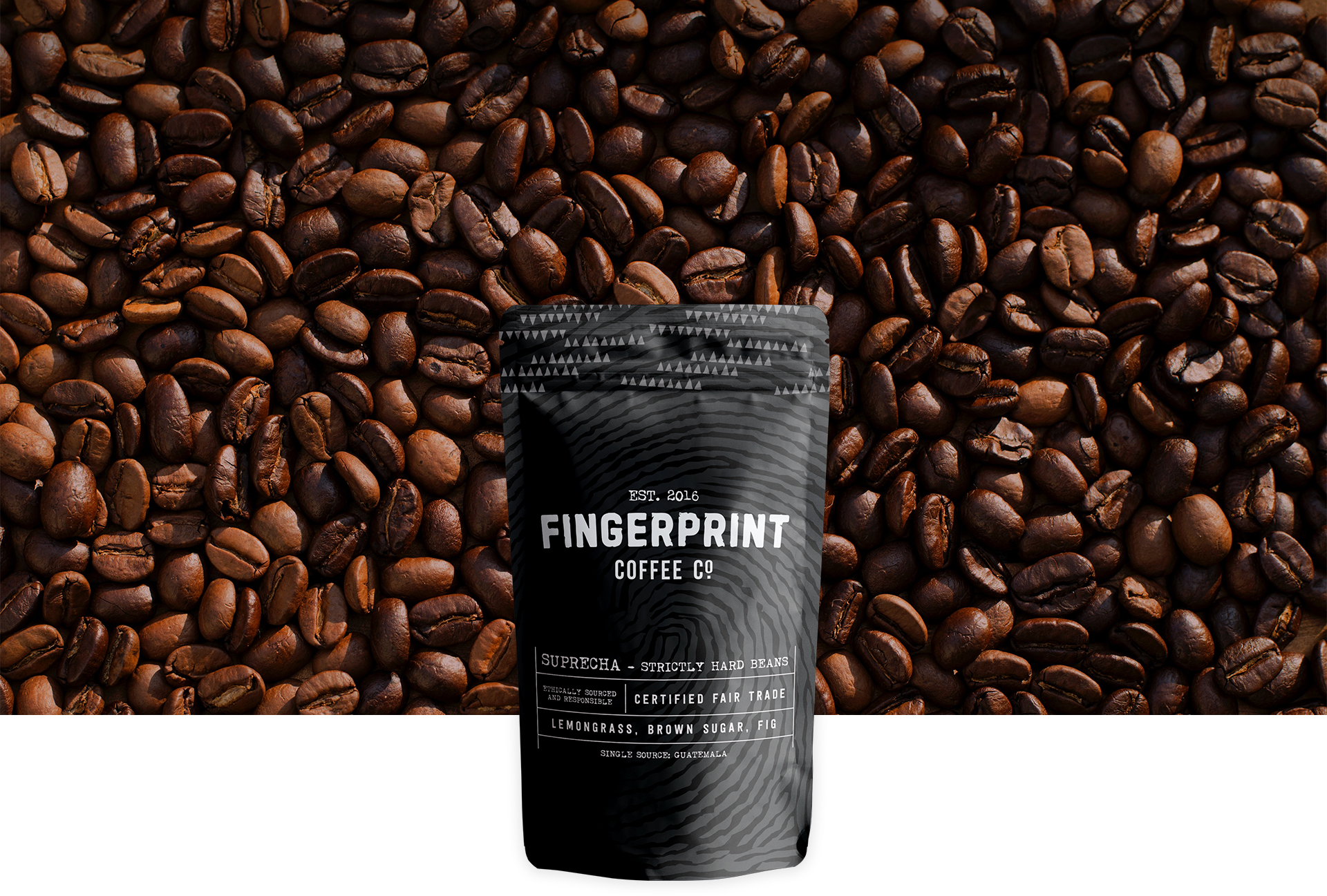 How do you make being "tough" feel warm and relatable?
We made "toughness" feel literally touchable through tactile design. By identifying the brand's value to it's customers, we were able to bridge the divide between "cool" and "relatable" while building a system that entices, delights, and feels authentic.
Full concept development
Brand promise
Voice & tone
Logo + secondary logo
Color treatment
Pattern development
Typography
Full brand environment designs
Employee apron design
Take-away coffee cup
Coffee bag