The world is flush with cheap, disposable clothing that falls apart after a few washes. Preston Hayes Clothing came to us with a mission to change the conversation around every day "basics".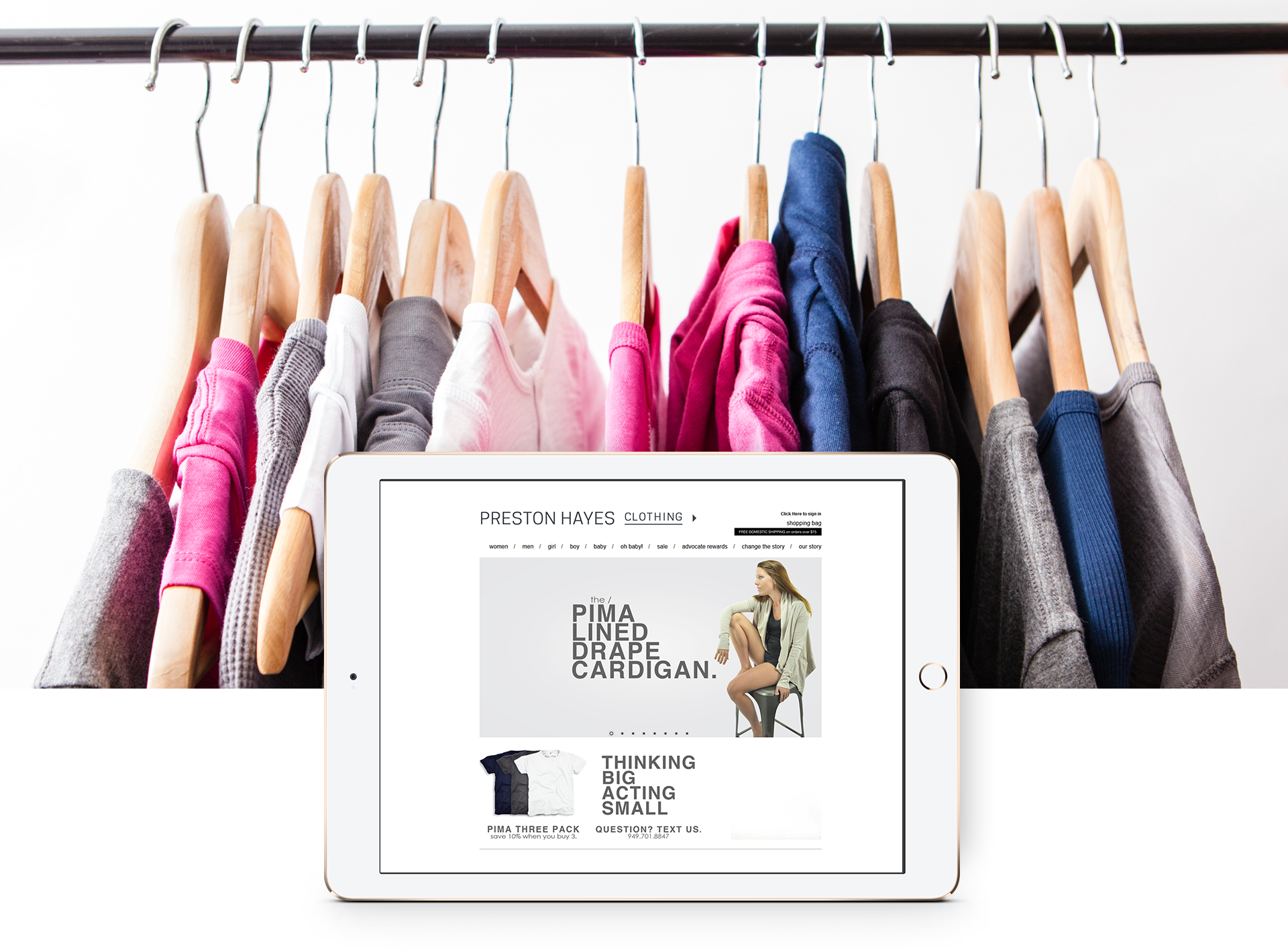 Preston Hayes is founded on a brilliant idea: Make high quality basics that actually last, and donate a portion of sales to charity.
Our first step was identifying what challenges they faced in a market flooded with cheap alternatives. Additionally, we were tasked with organizing how their charitable spirit would work with their brand messaging.
We tackled their brand by upholding quality over quantity in 3 parts:
– We used arrows to draw the eye towards the apparel's superior material
– We designed  a gender neutral logo treatment that appeals to a broad age range
– We folded their charitable spirit into their messaging as a compliment to their product design
The visual design uses the flow of the eye and well placed directional arrows to push the customer to look towards what and where the garment was made. Simple, but powerful, problem solving.
We focused on elevating the value of the garments by tapping into the "feel good" vibe centered around Preston Hayes Clothing's charitable aspect. Each garment purchased helps make the world a better place.
Brand strategy
Brand guidelines
Voice and tone development
Logo development
Secondary logo development
Monogram development
Color treatment
Pattern treatment
Typography
Website development
UI/UX development