What happens when you're a micro artisanal soap company with dreams of expanding your sales, but are afraid of losing your scrappy vibe?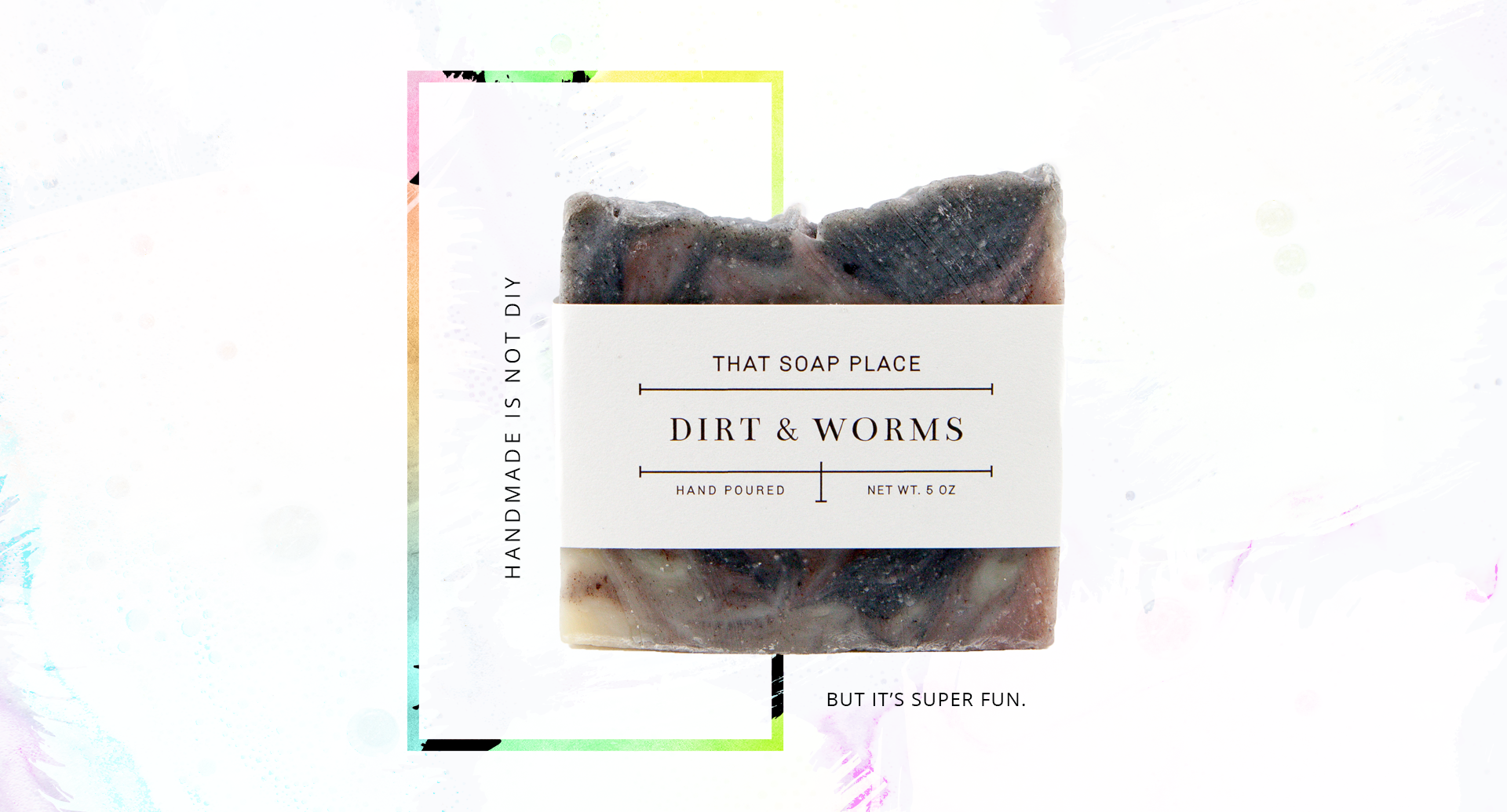 That Soap Place came to us focused on changing their overall look, but with reservations about losing the key elements that made them truly them.
They wanted a look that was authentic AND attractive to new customers.
We tackled their fears by creating:
– A profile of their current customers and competitors
– Modern, clean brand treatments that appealed to their customers
– Designs that highlight the quirkiness of their product names
Each soap is hand poured and unique, made in small batches. With a growing customer base and a variety of scents, their label design elements were crafted to quickly and easily reflect their current offerings. We transformed The Soap Place into a competitive, well thought out brand is worthy of the time, effort, and thought that behind the products.
Competitive analysis
Target market assessment
Logo development
Secondary logo development
Monogram development
Color treatment
Typography
Label layout design
Signage design