5 Tips for Outsourcing Your Brand Development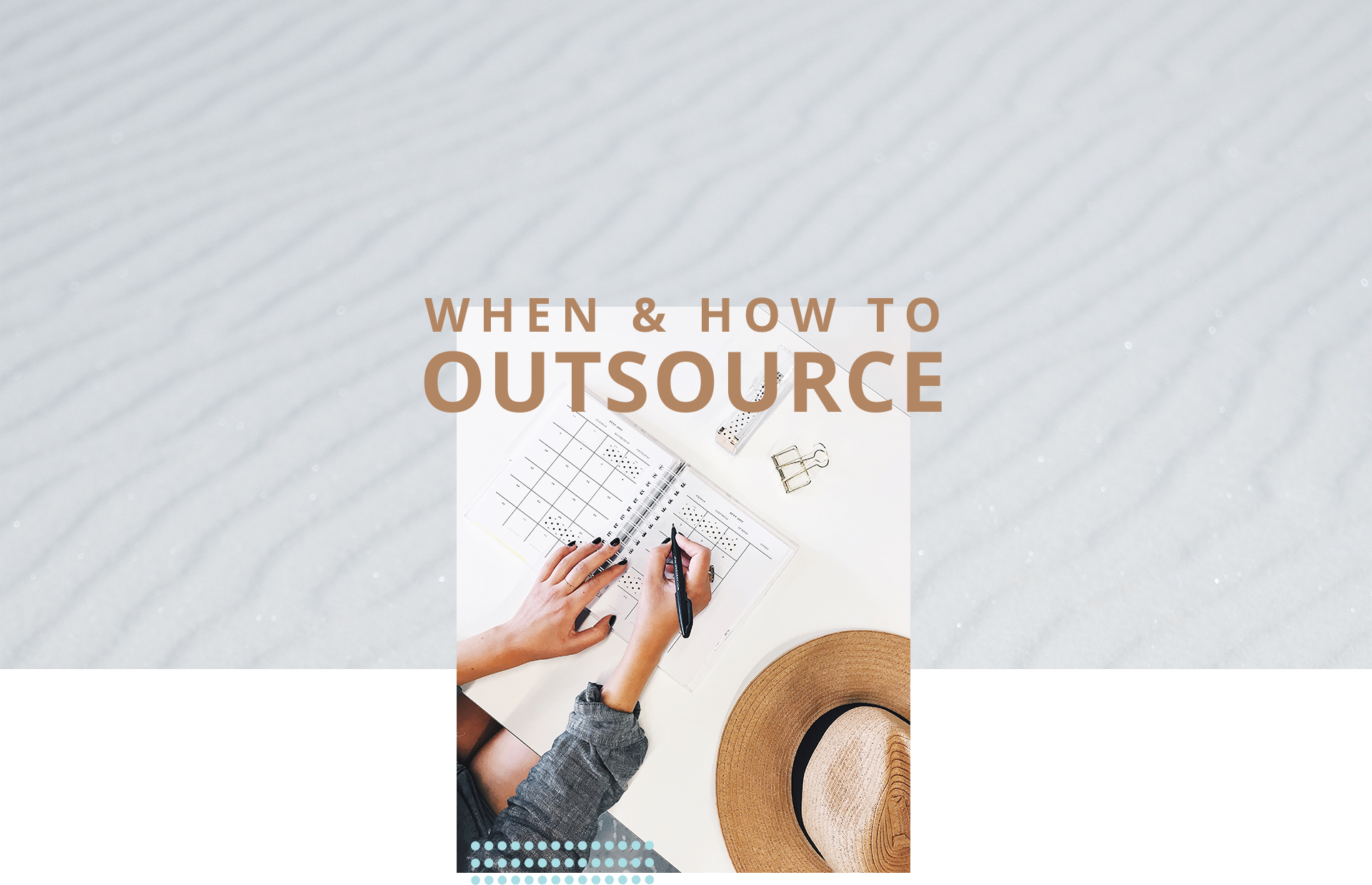 Brand development is a nuanced and niche expertise that plagues business owners, especially owners short on time. Whether you've hit a stride in your growth and can no longer tame the escalating needs of your brand, or you're (wisely) branding your businesses from the get-go, below are 10 tips for finding your perfect agency. Like branding, each agency available has their own unique set of talents. It can be unnerving choosing the correct firm. Outsourcing your brand development should be fun, exciting, and celebrated. Here's how to find the right agency to outsource to:
1. Determine If You Need To Outsource
Outsourcing your brand development can be a lengthy and costly process. It's vital to determine whether you're ready to tackle on-boarding an agency to assist you.You'll know you're ready when one of three things happens:
You're stalled, unable to grow further and know it can be done better
You're aggravated, you're tired of trying to DIY a niche, complicated service
You want to skip the headache and get it done right from the beginning
Starting from scratch? Look for a branding agency that will help you get your teeth cut on developing a full communication system. You'll look for a firm that can develop the full visual suite of your business that will drive your marketing. Additionally, you'll want to keep an eye out for a firm that's developing smart communication techniques for you, (i.e. a verbal brand).Been around awhile? If you have existing brand work, (say a logo, color scheme, or a simplified communications system), look towards firms that specialize in growth and brand management. You want results, improvements, and fresh ideas on how to craft a brand that pushes your marketing ahead.
2. Decide on Services Needed
A vital part of deciding what services you need is taking stock of your current business pain points.Make a short list of what areas of your business needs improvement. What's giving you the most trouble? Often times, those pain points can be traced directly back to a weak brand and communications system. (Struggling with Marketing? Read more here: LINK)Having a shortlist on hand makes interviewing branding agencies much, much easier. You'll quickly be able to ask "How can you solve my problem?"
3. Weigh Cost vs. Benefits
Not every company is ready to outsource immediately, but every company eventually should. DIY brands take forever to get off the ground, and leave businesses more frustrated than inspired.But when's the right time to buy into a costly, but vital, service? Our rule of thumb: Bring a branding agency in on your business after you have a viable, proven product. You need to be able to measure the ROI of your brand, and if you're still mucking around in business ideation phase, that's going to be impossible to do. Brand development is best left to experts, but only after you've determined that your business has legs.In other words: invest in your brand before you start marketing hard. If you're serious about blowing up, you need a serious brand communications system. Your brand will lift the burden of your marketing, and make marketing infinitely easier by connecting effortlessly with consumers. If you're still poking around at developing your business model, it's impossible to go all in on a brand system.Invest in branding when you're ready to dominate the market.
4. Determine Your Budget
We use a simple formula that's been proven to work time and time again. Dedicate 10% of your annual revenue once to your initial core brand development.$100,000/year in revenue? Your best ROI will hover around $10,000 Under $1MIL in revenue? Invest $25,000-$50,000 for max ROI Over $1MIL/year in revenue? Invest $100k+ for maximum ROIIt's all about leveling up, within logic and reason. It's vital that you choose services that fit your current stage of business but helps to push you towards your future goals and growth. It's about balance, and providing services that fit each unique business owner.Our only exception to this rule is for brands who are shooting for franchising. If you're at that business stage, go all in on your brand right from the get-go.
5. Selecting Your Branding Agency
Once you've determined what you need, and how you need it, your best course of action is to do one of the following:
Craft an open RFP (Request for Proposals) OR
Personally reach out to firms and conduct interviews
Whatever avenue you take to select your branding agency, it's vital you ask them a few key questions to determine if they're the right fit for you:- What do they specialize in? What is their differentiation on the market?
What strategies do they use to develop their work?
Who are their key players? Decision makers?
Do they have any awards, accolades, or accomplishments?
What experience do they have with a company similar to yours?
Above all else, select the agency that will diligently solve your problems, future proof your brand, and help you succeed in every way possible. Find a branding agency that cares about your successes and is passionate about finding the right solutions.