5 Ways Rebranding Can Boost Sales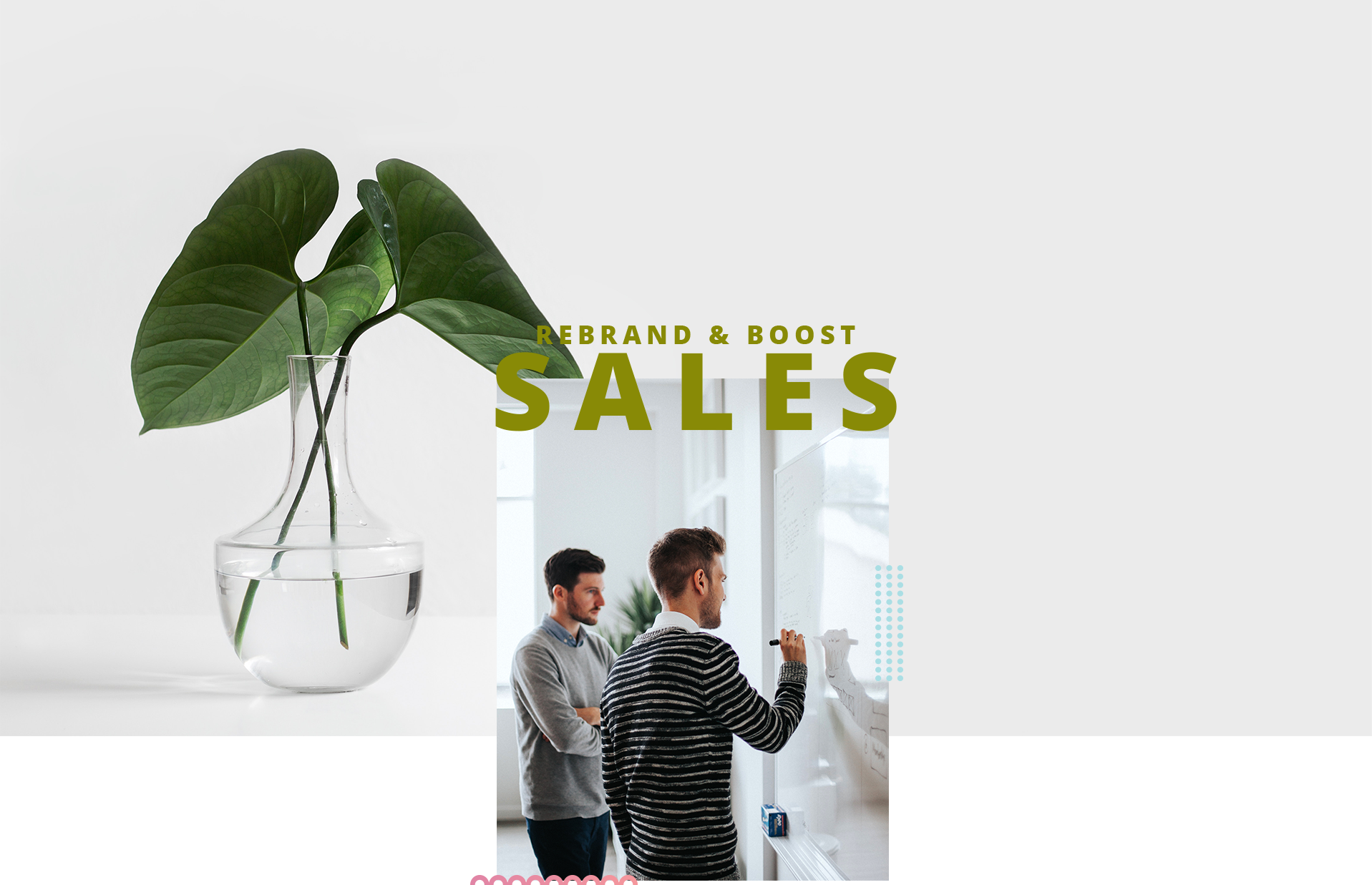 Embarking on a rebrand is both daunting and nerve wracking for companies. Stressed with the thought that any misstep will undo years of your hard work, how do you know when it's time to rebrand, and what's the best way to go about it?
Rebranding a company should never be taken lightly, but when done correctly, it will net you a mountain of positive attention and boost your sales. After all, rebranding is all about creating a better, strong communications system for marketing purposes.
You're ready for a rebrand when your business experiences one (or all) of these things:
You've hit a roadblock in your growth, and consumers aren't understanding your value
You've outgrown your first brand, feeling constrained by its verbal or visual look
Your old brand isn't as positive as you need it to be, and you need to change consumer perception
Faced with the reality that you've hit a roadblock, a rebrand is an excellent way to take stock of your current system, survey your customers on their perceptions, and craft a new system of communicating your value to your customers.
A rebrand can help boost sales in the following ways:
Create a stronger environment of visuals to showcase your value to customers
Net you an organized system of meaningful marketing communication
Bring your employees and stakeholders together under a common goal
Entice customers by aligning with their wants and needs
Set you apart from competitors, sparking more loyalty in your customers
A rebrand can directly impact your ability to communicate, manage, and organize the overall feel of your company. With stronger boundaries in place, and a firm grasp on your customer's perceptions, a rebrand will benefit you by clearing away the uncertainty in favor of a clear and concise system.
Clarity, organization, and an ability to measure your efforts always leads to a boost in interactivity.
Additionally, aligning your brand to speak more clearly to customers will re-invigorate their interest in your business. When a brand feels authentic to consumers, they're more often to reach for your products and services over your competitors.
If you're stuck, hit a growth roadblock, or are struggling to communicate your value- look towards your brand and its overall system. A rebrand will be a net positive, and drive company cohesion, inspire employees, and entice new customers.
Read more about how to develop a solid brand strategy here. (Link to strategy article)